choose the fate
July 12, 2010
The discovery that life is made by our decision
Makes our young lives into a battle of greed
That power becomes the addiction
We begin to twitch like junkies for drugs
When did it get to this point?
The change in our love rips at my soul
Promises of forever is forgotten




You take my hand and hold it tight
As we stand at the crossroads of choice
Our bodies tense like anxious killers
We let go and face each other to fight
The silent apology is spoken
Then we race for each others throats
Held in our hands is the daggers of deceit.
As the blade slices through the air
its on innocent love we choke.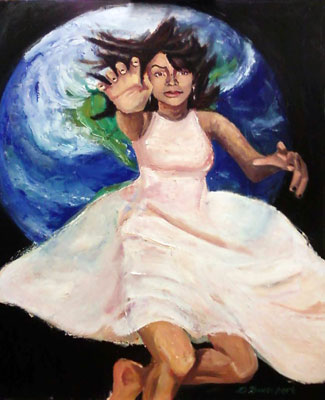 © Dominique D., Ozone Park, NY