Best Friends and How We Are Alike As In Sports And All
June 22, 2010
Bffs we are the best people to each other.
Bffs are people that enjoy each other.
What we do we help each other always.
we keep each other safe and healthy always.
Bffs don't take it as a bad thing if one is mad.
We vent to each other and take in how mad.
Bffs will never split up.
We are always together and no one can split us up.
We are like sisters.
My bff is always my little sister.
I miss my bff when she is gone.
she will never be gone.
We play the same sports.
We wont get mad at each other over sports.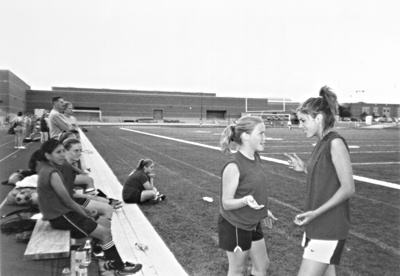 © Katlyn B., Highland Village, TX