She's Got
June 8, 2010
A girl jamming to the sounds of loud voices,
And soothing tunes. Volume is up loud with,
No way of hearing anything else around her.

She's got music of rock and roll
The Beatles music with their sympathy of love,
And Train with "Soul Sister", enjoyment to all.
The louder it gets the more she falls to the rhythm.

She's got dirty blonde hair, cut to the finest trim.
Low lights all around to show glimmer and fashion.
Braids in the back of her head all let loose and wild.
She rocks on down the road.

She's got tight jeans and a rip to her knee
And a patch to hold it all together.
With her artist hat on, and make-up designed,
She rocks on down the road.

She's got a pink tank top on under her blue and purple peace tee of war.
Cuts up the side of her shirt in strips, are tied together.
Her shirt reads "Peace of Soul and Music", as to say that music is the source,
To a peaceful soul. As peaceful as it may seem,
She continues to rock on down the road.

She's got black headphones over her ears to keep the sound in.
To soother her soul with rock and roll.
With violence and pain to peaceful rhythms.
She rocks on and onto the tracks.

She's got no clue that when she stopped on the tracks to change the song,
That her music was blocking out the sound of an oncoming train.

She's got a loving family that will never see her again,
Only her cold dead body lying in a coffin.

"Peace of Soul and Music"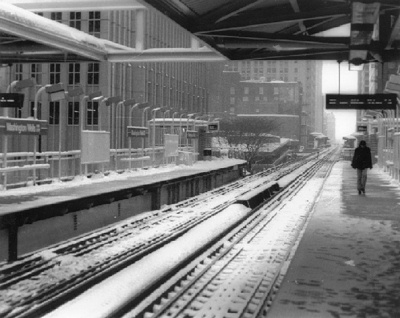 © Al J., Mt. Prospect, IL