When the Sun Comes Up
June 8, 2010
The sun comes up,
Birds , animals, and the world
awaken.

The birds fly outward,
in search of food, and
water for their young.

The birds collect
berries from the bushes,
they bring the gathering
back to the nest,
and rest.

The wild and
tame, animals run
thru the woods,
in search of their prey,

The prey is chased, and
chased, and then finally
caught. A nice days work.

The sun gets tired, and
starts to fall down, and down,
until it hits the horizon,

And a beam of light, strikes
a final goodbye, until the
morning.

When the sun is asleep,
the moon, with its half
emptiness, takes his watch
for the night.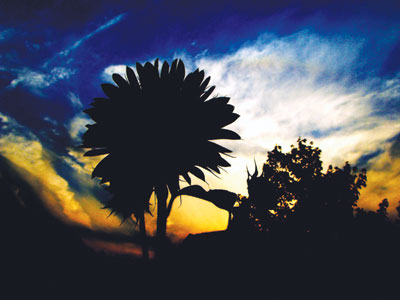 © Brian M., Fishers, IN