ABOUT ME
June 7, 2010
TODAY I SIT HERE LISTENIN TO EVERYONE TALK,

YET I SAY NOTHIN

WHY DO THEY TALK IF THE WORDS THAT COME OUT THEIR MOUTHS ARE NOTHIN BUT ANNOYING THAT HURTS OTHERS?

MANY DON'T KNOW WHO I AM BUT LET ME JUST INFORM YOU,

IM A GIRL
I PLAY SOCCER
I LIKE SCHOOL
IM AN AVERAGE WEIGHT
I HAVE A BROTHER AND A SISTER,
AND I HAVE A BOYFRIEND
IM A SENIOR
I LOVE MUSIC
I AM A GIRL
A CONFUSSED GIRL
AN OPTIMISTIC GIRL
THE GIRL WHO WOULD SIT ON HER BED
YES, I WAS STUPID.
I HAVE FRIENDS
I HAVE CLOTHES
I HAVE SHOES
I HAVE LOVE
BUT IM A GIRL WHO LOVES LIFE AND HATES THOUGHTS.

WHY IS IT THAT MANY LOOK AT ME AND THINK NOTHINGS WRONG WITH ME?

IM CONFUSSED, WHAT DO I DO WHEN THE ONE I LOVE TREATS ME BAD AND DISRESPECTS ME?

I KNOW IM BETTER THAN THAT BUT UNTILL THE DAY I GET IT THROUGH MY HEAD; I'LL JUST BE STUCK HERE LISTENING TO THEIR ANNOYING VOICES.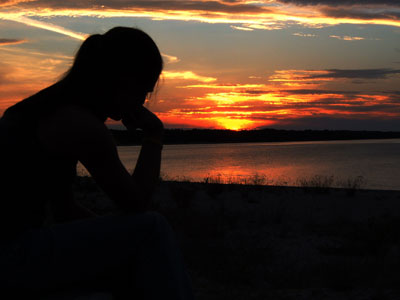 © Hilary L., Rogers City, MI