Shallow But Dense
June 9, 2010
The shock was like lightening striking a tree,
Hitting me hard,
Right at the heart,
The flames were people's laughter.

I feel naked,
Like a tree that has been stripped off its leafs as winter makes its entrance,
My mentality feels no different-

-It hears and sees death,
Sweetly and sickly like a newlywed couple.

Do you take pleasure in watching me fall?
Breaking a leg?
Bruising a shin?
Scratching a knee?

Does it give you excitement?
To watch me cry?

To watch me cry, cry, cry,
Like a tap that has been turned on,
The water washes away the grime left on the sink,
My tears wipe away the smile on my face.

You wonder why I scream and shout,
Why I run and jump about,
Why I look at you with a blank stare,
Do you remember?

The time you promised me,
We would be together like tapestry embroidery,

Do you feel my pain?
Why don't you cry with me again?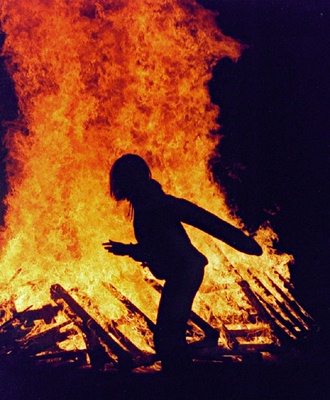 © Hali S., Robinson, IL