Balloon
June 9, 2010
Too many questions,
You ask yourself why?
Too much pain
Not enough tears to cry
You're as bright as the sun
Yet so dark and dim
Why do you cover up so much?
It's not your greatest whim,

You scream so loud
Yet you're so silent
You've been pushed too far
Death seems to be your only client

You look around and breathe out a sigh
Ask yourself
What am I doing here?
When all I do is cry,

You say what you feel
Yet no one understands
It's too much comprehension for them
Your soul is unneeded, unwanted, unnoticed
No wonder you feel so bland,

You have no confidence
No self-esteem
You're a train without no steam
Where do you think you are going?
To be like me?
You're wasting your time
I live inside you
I'm your worst enemy,

You put on that smile and you put on that face
Knowing full well you're a coward…
… You're a disgrace,

When all your ' friends ' have up and left
You're still sitting in that same spot
With thoughts full of regret,

Your grasp on the world has weakened
Your time has come
You've run out of luck
One finger is left
And you say a little prayer
To give yourself some hope,

To be honest
It would have been easier and quicker to have used the rope.

Your hope is replaced with despair
As your love is replaced with no care
All that is within you is space
Filled with nothing but…

… air.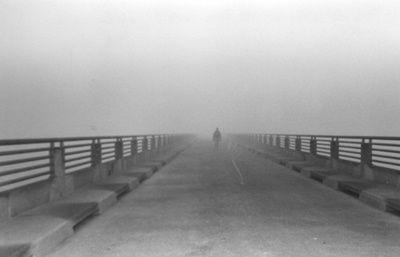 © Becky G., Westerville, OH