I Can't Help But Love You
June 5, 2010
I can't help but love you.
You're just too perfect for me.
I don't know why you waited.
The only soundtrack to my life.
Your eyes are the brightest color.
Every once in awhile I cry.
I will never let you fall.
Please don't walk away, please stay.
I'll love you forever and always.
I truly never lied, my love.
We will be an unforgettable dream.
I promised I would never forget.
I want your hand in mine.
Please leave me alone, heart break.
I don't need your heartless lies.
What I do behind that door.
My business, I don't need help.
Cold bathroom tiles against my feet.
Do I scare you, my dear?
Too much food, easy way out.
Honestly, you don't know me.
Maybe the sky is falling down.
Oh my God, you amaze me.
It's us against the whole world.
It's a rollercoaster kind of life.
Thoughts of you overwhelm my mind.
I see you, baby, she doesn't.
I see the pain in you.
The black streaks down her face.
I told you I'm not bulletproof.
Your eyes make me forget him.
Your name always surrounds me.
Life's a book with blank pages.
You have to write your own.
A broken window, one lost love.
You said that we were done.
The truth in your eyes lie.
I'm sorry I make you cry.
Remembrance: My last gift from you.
As I white out your kiss.
"I don't miss you." she says.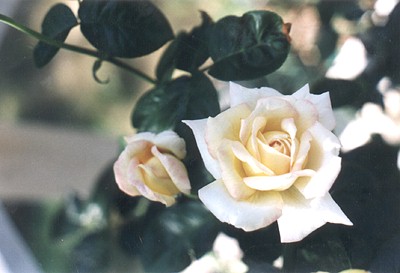 © Jacqueline S., Hanover, MA