Just a Walk
May 26, 2010
Just a Walk

Walking through the woods on the trails carved by deer
It is dead silent- and time is in slow motion
Except for the leaves underneath your feet
Breaking to little pressure placed on them

The trees grow tall and strong
With the wild flowers lighting up the way on the ground
Every season the woods changes its display
And looks beautiful all the time.

So many animals lurk in the forest
Just in one area
You walk right by the things that you see all the time
Always you never notice how amazing it really is,

Every step, look right and look left
Don't every look down because the future is ahead of you
Not at your feet where you might just run into tree,
Unprepared for the future.

Just how my grandpa says who was born to be in the forest
He knows every corner and every path on his cabin
He knows the deer and what the animals need and want
He knows how to protect the things he loves and cherishes.

We put up stands in the woods that we built with our bare hands
But trudging through the small water marshes
He has time to stop
And look at the scene around him.

In the woods I have joy in my heart
And to my grandpa it is like coming home.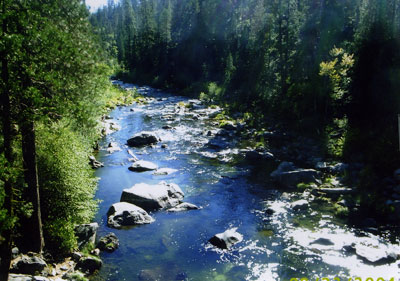 © Laycie C., Stockton, CA