Just her
May 13, 2010
I see her,
lost in those big brown eyes,
lost in thought perhaps?
but it's more than that,
it seems like she is looking at something that my eyes cannot grasp,
she seems to know something awaits her innocent soul,
she is looking at me again,
what can i say to her so she can understand,
how can i explain to her that her fragile body can be gone at any moment,
music fills her ears and something marvelous happens,
she gives me the whites and i can't do nothing but laugh,
they say her brain is too small,
she won't survive,
her laughter fills the house at the sight of her daddy,
my daddy,
she won't last,
she loves to eat yogurt you know,
can you learn to hate?
i did,
pink and fluffy the flavor of strawberry,
i learned to sleep with my hand on her back,
can you see her jumping up and down as if electric waves were dancing inside of her?
with her eyes rolling upwards?
i have,
i remember when i was a little girl i used to think i was invincible,
you know like wonder woman,
with her reds nd blues and beauty,
what a joke,
such things die when you see your sister been tied up just so she does not hurts herself from the pain,
can a family breathe relief or break apart?
can you feel more close to God or despise him like you despise the devil?
now i hold her and look her in the eyes and finally understand what she sees,
it's not fair,
but life never is,
you just have to enjoy the best of it,
the question is can you handle it or would you fail to see the purpose of it all?
I'm not saying it's easy seeing that your handicapp sister might die at the slighest change in her breakable yet delicate body,
but as i kiss her cheek i rejoice at having her just at my side.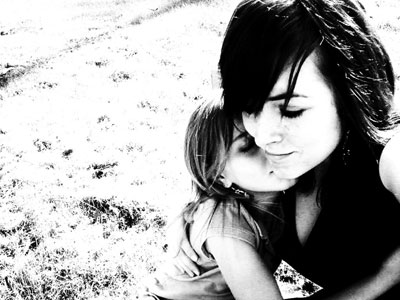 © Anna K., Portland, OR