Could I…
May 28, 2010
When I see you standing there,
In all of your beauty,
With your striking eyes,
That are two bright jewels,
Like the stars in the night,
They will never lose their shine,
I start to ask myself.

Could I be dreaming,
Or could this really be real,
Could I hold you close and tight,
Could I be with an angel from the heavens above,
Could I could I,
Be with you forever.

I've been waiting so long,
And suffered in agony,
I was lost in place,
Where the sun does not shine,
I gave up all hope,
And surrendered to the darkness,
That filled my heart,
But then you found me,
You freed me from the chains,
Which bound me from the life I once knew.

Could I hold you forever,
Could I kiss your sweet lips,
Could I love you passionately,
Could I listen to your heart,
Could be in love with an angel from above,
Could I be with you forever.

When you look at me,
My heart begins to soar,
On cupids wings,
And I see the future,
Where I kneel on bended knee.

And when the time comes,
For me to leave this place,
Before I die,
I want to see your sweet face,
Could I, could I,
Be with you forever.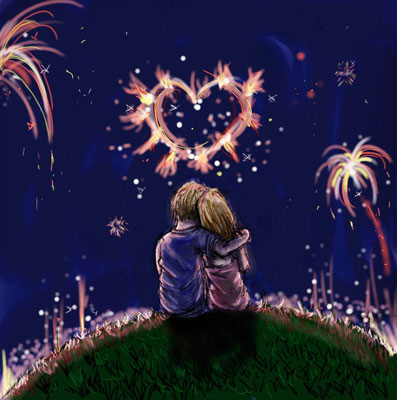 © Carissa G., Aberdeen, WA