Beautiful
June 16, 2010
walking down the streets,
i hear the voices,
of the ones around me.
i can hear the flap of a birds wing,
i can hear a baby's laugh,
while the trees sing.
but no longer,
can i see there beauty.
i turn the corner,
as the wind speeds up.
it blows through my hair,
and has the softest touch.
i feel a butterfly, lay on my hand.
but the world around me,
now seems bland.
i walk up the to our little home.
only here,
do i not feel alone.
out of nowhere,
you apear.
and sweetly ask,
"how are you, my dear?"
with your arms around me,
i feel your warmth,
right down to my very soul.
i look into your eyes,
and once again,
the world around me is beautiful.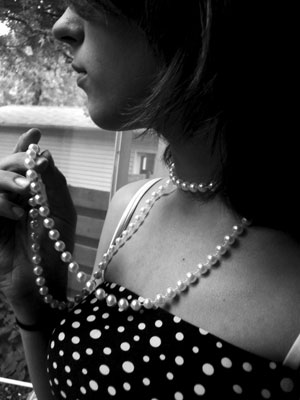 © Elaina V., Canton, OH