Smile
May 25, 2010
When you smile I can see the ocean
The glistening foam is sprayed across your face
I watch the waves set in motion
By the gravity of the moon you stole from space.

Your grin is the snowiest mountain peak
Gorgeous, yet chilling to the heart
Pines part for a gurgling creek
That's what I've seen, right from the start.

You take my breath away, with your gleam of white
All the merriment of a meadow and spite of the sky
When you walk in a room, it fills with light
So bright and cheerful I feel I could fly.

Your beaming face is all these things
And there's still so much more to tell
All the birds and instruments start to sing
It's for you I think I fell

I'm tripping head first for you
And you've noticed for awhile
There's only one thing left to do
I guess, to just smile.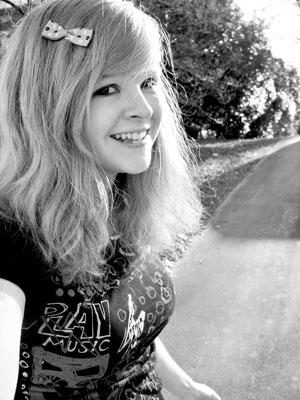 © Kayla C., Burlington, NC