The Daydream
May 14, 2010
thinking, wanting,
wishing, dreaming-
while within a few heartbeats,
reality's streaming-
time without it's measure.

Watching his kindness,
drying his tears-
over time my heart has grown,
slowly sown with seeds of love-
as he erased all my fears.

i used to be afraid,
of most things at best-
but his caring and compassion,
have put my love to the test.

time slowly passes,
yet still not a word do i make-
scared he'd think I'm not serious,
like a joke, or mistake.

the fact is,
that what i write is true-
and i honestly think I'm falling for you.

My life was routine,
i was lost in the dream-
until your heart met this piece of mine, putting me together- and stopping time.

a long time i've drifted,
surrounded,yet alone-
everyone enjoying life's party,
while i just wanted to go home.

i was like a classical musician,
hiding in a rock band-
just another misfit,
until you grabbed my hand.

as we broke through the crowd,
and ran backstage-
the book of my life turned another page, as this odd fairytale took flight.

"how did you notice,
how could you guess?-
I couldn't hide it from you like i could the rest!",my heart seemed to say, as it slammed in my chest.

I asked him this, as we ran away,
and looking into my eyes-
all he did was say:
"You are the one who cares the most,and your heart could reach farther than any coast-
the one whose feelings are strong and true, i knew you by this transparent virtue.

We are one-
you, my perfect match-
and from the start, it was your lovely heart,
that was meant for me to catch."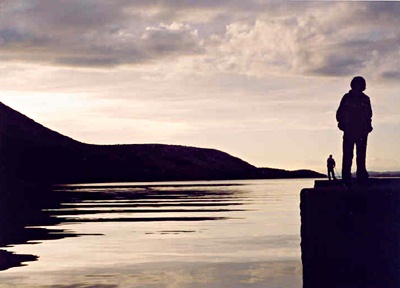 © Julia K., Nagykovacsi, Hungary