Random
May 20, 2010
Everyone says I'm so random,
Which I suppose is mostly true,
It never seems random to me,
But maybe they don't think like I do.

I often wonder about things,
That I guess they never do,
Sometimes it makes me feel outcast,
Other times I thank God it's true.

For example:
The 7 dwarves would make a
Terrible cleaning service,
Because Snow White and the animals
Always took care of their mess.

Do fairies in Guam look different
From those in Portugal?
Why don't prisons donate
Death row inmates to vampires?

Do muffins next to cupcakes
Have lower self-esteem than those
That stand alone?
People should lie in tree houses.

We should be able to travel through time,
Just to see when it was better.
Why do teens need to be accepted so badly?
Why's no one happy with whom they are?

Being random is being different,
And different is a compliment,
So no matter what others think or say,
Know who you are, and love it.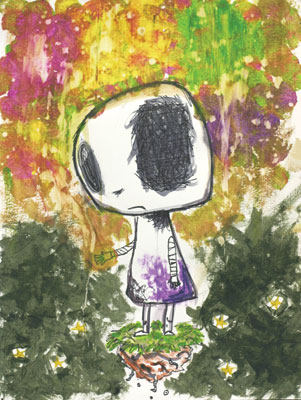 © Ashley W., Port Charlotte, FL