The Journey of the Monarch
May 17, 2010
They begin the exodus from Canada, the same time each year,
The magnificent Monarch.
They fly over the Great Lakes, the hot desert, the tall mountains,
The determined Monarch.
They fly 2000 miles to their sanctuary in the highlands of Mexico, where the locals believe they are the spirits of their ancestors,
The celebrated Monarch.
They cluster in tall trees that offer warmth for 5 months, only leaving for nectar and water,
The resting Monarch.
Then when the sun warms their delicate bodies, they open their wings and bloom again. They take flight with one purpose.
The mating Monarch.
Three generations make their way north again to continue the life cycle of,
The miraculous Monarch.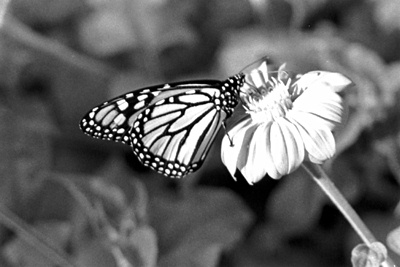 © Lindsey D., Marblehead, MA