Jungle Gym Monster
May 13, 2010
Standing tall and long on the wooded land
with skin
of yellows and reds
of greens and blues
of plastic and steel.
It looks inviting,
but the boy knows better

All he wants is to master the beast
slowly he climbs up, up, up
he tells himself he wont look down,
but he does in spite of that idea
he looks down and fear fills his eyes
his head starts to spin.

He has reached his destination
the heart of the beast.
A quick decision leads to a scream
and with a scream
he goes
down
down
down.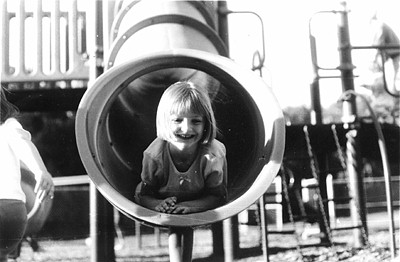 © Jessica M., Marblehead, MA