Lost in the Rain
May 17, 2010
Looking into each other's eyes
we stand kissing in the rain.
With equal feelings, there's no need for compromise
and there's really no way to explain.
Placing her soft palm on my cheek,
rain drips from her hand.
Standing yet my knees quickly growing weak,
smiling, not moving, by her side I stand.
Bewildered and dumbfounded, she kisses me so gently.
Closing my eyes, her kiss brings me such peace.
Kissing her back my heart smiles so innocently.
Faster and faster, my heartbeat begins to increase.
Nervous and so shy,
this feeling surges through my body.
Kissing in the rain we stand, her and I.
Except for her, looking around I see nobody.
Alone with my love in this weather,
we stand lost in each other's hearts.
Alone yet still together
we realize we have become more than counterparts.
Like fragile glass I hold her hand with such care.
Looking on into her sparking eyes of blue,
I can't help but to stand and stare.
Our hearts think the same, as if we already knew.
Sharing one more kiss
we wander off to find cover.
Every day I go without her I so sadly miss,
but I fear not, for again I shall see my lover,
Soon we shall hold each other once more,
and kiss lost in the rain as we had done once before.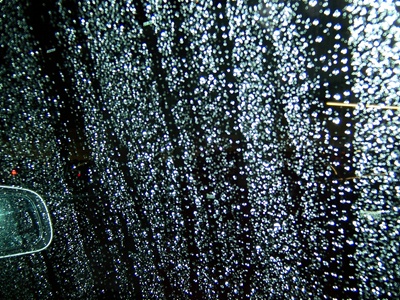 © Jessica L., San Jose, CA