Health Of our Unity By: Emily Sawich and Kevin Khoi Tran-Luong
May 9, 2010
Youthful heart, dinosaur skin,
I can't watch his body deteriorate like this.
His Heart filled with love,
His mind full of knowledge,
Our relationship full of bliss.
Our history is so vast,
Our compassion so great,
I cant see his life ending.
Time's a Dali clock, melting and descending.
You tell me you can save him,
But you know i cant,
Not without the payment.
My pocket leaking silver,
Steps to government enslavement.....


Time is Dali's clock, weeping and warping.
His body is the earth, sleeping, and fading.
Dust to ashes, ashes to dirt,
And our doctor is left with less than a penny's worth.
So i stand by my love, as his body loses breathe,
In future life we will be together,
Together after death.


You the healer, you walk away,
Your have to be a pharmer of sickness to get your pay
I hoped, I beleived you would help us
But the government health care system sucks!


We are all created equal,
But we do not die at equal costs,
And for this reason we lose loved ones,
And everything is lost.
Do not punish our healthy and our sick,
For fates unfair consequence.
Do not separate the rich from poor,
Separate by building an Barrier, a fence

Life is precious, but not to you,
you and your system
Health is our life's curriculum.
Equality is god given,
not to be controled and for you to regulate.
Who pays for bad decisions
And who pays for bad turns in fate?

So you throw us millions of ben franklins
You expect us to indulge,
But to do so is sin.
Smiles were on our faces,
Until we realized our new taxes.
What has happened to the balance of good and evil,
It has been thrown off its axis.


A fat ass government has eaten our constitution.
Bring evil in the air and stain the good with its pollution.
Poison us all with a culture of mutation.
Why isnt anything done together anymore,
Nothing done in unification.

We have High Hopes,
Hopes of a rebirth of love and Compassion.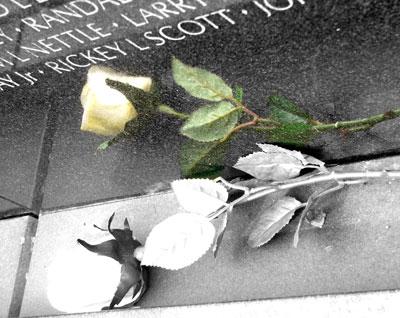 © Kimber E., Yorktown, VA