Can You Let Go?
May 3, 2010
How do we let go?
Take our lifes and leave?

Running fast but ending slow,
Rethinking all that we believe.

Had it all.
Let it fall.

Pain and joy all in a blend,
Numb and empty fills,

Write it, feel it, click send.
Pour and pour it watch as it
spills,

Hear it and see it within your mind,
Convincing ourselves we've left it behind.

The days will pass but they will crawl,
It's for the best,

It takes it's time and seems to stall,
No doubt we'll feel depressed,

Within our minds replay,
Within we cannot stay,

To truly move on it must be over,
Hard as it is, it's true.

Let you find your four leaf clover,
When once again you don't feel
blue.

I'm sorry if you're not,
We know how you have fought.

Life moves fast so keep up,
Wanting this to work out,

No answers are found at the bottom of a cup.
You'll find what's it's about,

Hear says yes but mind says no,
Make a decision to stay or go,

Your scared we know.
The pain is a fresh memory.

Do not let it drag you below.
The silver lining you cannot see,

Don't make me be the one
To cover what's been done.

Become free,
Let go,

Let the past become debris,
They are the arrow and I am the
bow.

Clear the slate,
Erase the date,

Live, love and die.
Forget the past and see ahead,

Release yourself into the sky,
Forgive the words that have been said,

Believe,
Retrieve,

Live now or then the choice is yours ,
We can be loved or left neglected,

They live and watch as the world sours,
I want to be selected.

So now I need to know,
Take and love me or let me go.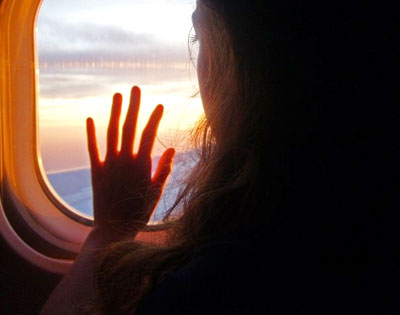 © Megan C., Nashville, TN