Walls
April 27, 2010
I'm on a search to find, what lies beyond the walls.
The only door is through those piercing brown eyes into which I gaze in awe.
My view through the door is often blurred,
By the presence of tears and weighty words.
So here I wait outside these walls, for any chance that you might call
And to pick up the pieces every time you fall.
Although I know theres so much more,
The failed destruction of these walls is hard to ignore.
If so it be that I continue to fall short on this endeavor
Well then my dear, I'll be stuck sitting outside your walls forever.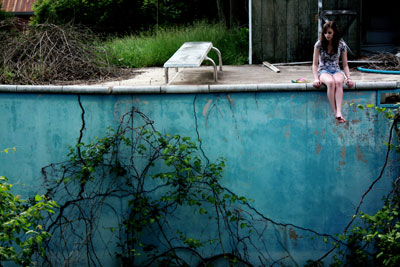 © Myra K., Somverville, NJ