Interview with Admission Advisor
April 21, 2010
Mary Ann Wheeler, Admission Advisor for AIU Online
Interview with an admission advisor, who works for AIU online.
1. As a child what did you want to do?
As a child I wanted to be an astronaut to travel in space and find other life beings.

2. How old were you and what grade were you in when you officially decided your career?
I was in my mid twenties when I decided on a career that would financially provide for my children and needed a career earthbound.

3. What do you enjoy the most about your job?
In my current role as an admission advisor for an online university I enjoy helping others to fulfill their educational goals.

4. How has your job reacted with the shift in the economy?
With the shift in the economy people sees college as a cost and not has an investment for their future.

5. How did you get where you are now?
Through determination, self motivation, commitment, hard work and putting forth my best effort is how I'm able to achieve what I have thus far.

6. What obstacles have you faced with your career?
The obstacle I currently face with my career is that I am not able to meet the number of enrollments required due to the economy.

7. How does your particular job affect your life?
I feel that my life is affected greatly with the particular job I have due to the fact that I'm selling a college education. IN my attempt to stress the importance and benefits of obtaining a college degree to others is a challenge at times in this tough economy.

8. How is your relationship in your work place?
In the workplace there is tension and stress because there are goals of enrolling and starting a number of students monthly and if I am not able to meet these goals can result to job loss.

9. Are there any bad habits you had to break while working?
The bad habit I had to break was to keep myself from interrupting others while they're speaking.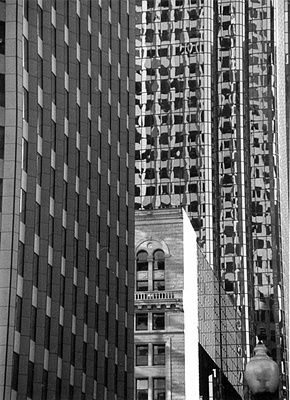 © Natalie D., Marblehead, MA