The Cavernous Crevice
MAG
April 25, 2010
In my mother's car between the seats
Exists a tiny crack.
It swallows things that fit inside
And never gives them back.

Forces like magnetic fields
Draw tiny trinkets in,
You'd be surprised what fits inside
A crevice paper-thin.

Its appetite is massive,
Be it playing cards or change,
Those tiny, bite-sized valuables
You thought weren't in its range

And once you drop them, then you realize
Your miscalculation.
Alas, you can do nothing save
Express your sheer frustration.

Pens and pencils, packs of gum
Are lured into its grip,
And there they join a broken crayon
Or stale potato chip.

Where useless trash may fraternize
With diamond wedding rings.
There's no discrimination in
This land of tiny things.

Matchbox cars and bottle caps
Join watches made of gold,
If it fits down there, it's welcome
With the dust mites and the mold.

That earring that you dropped down there
Just vanishes from view,
While you try to cram your hand inside
Of course it won't fit through!
Lost forgotten items
Lurking in its darkened space
Lie tauntingly beyond your reach
Inside this fearful place.

Its narrow depths hold treasures
Lost to mankind's grasp forever.
The little crack that eats my stuff
Between the seats of leather.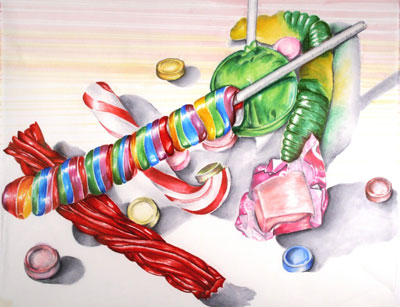 © Jamie B., Fairport, NY