Final Moments
April 16, 2010
Water cascading down my back
relinquishing all of my worries
of my day
For I will take my time tonight
For it will be my last
For by mourning they will have found them
and come after me
For I left so much evidence
That I know I will be caught
I would have cleaned the site a lot better
If it wasn't for my blind rage
I don't know what I was doing
It felt as if I was watching my twin torture them
but the problem is I don't have a twin
It felt like my heart was being ripped out as he drew his final breath
Even my malice for the girl quickly disappeared
I felt sorry for the two
They loved each other before
like I loved him
But she was ripped away from him
Just because her father said no
And after all of those years he still yearn for Her
then 50 years later I came into the picture
And I tried to steal her place in his heart
But I couldn't even come close
No matter what time of the day
I knew he was thinking of her
and no matter what I did I couldn't stop that
but when her father was on his death bed
She made a dicision
to come back to her love and
Mine Inuyasha
Her fathers' last words were
"I'm sorry for all the pain I put you through
my daughter,Kikyou."
She just nodded and walked away
after her lost love
When she came back
I thought He would go crazy with happiness
and he almost did to
I would have if I was him
They were perfect for each other
They loved each other
And I hated that
So I guess that is why I did it
so here are my last
word before they take me away
"I'm so sorry Kikyou for depriving you of
the man you love
and a life full of happiness."
and you Inuyasha
"I'm sorry all the way drown to my soul;
for trying to get you to turn you back on Kikyou."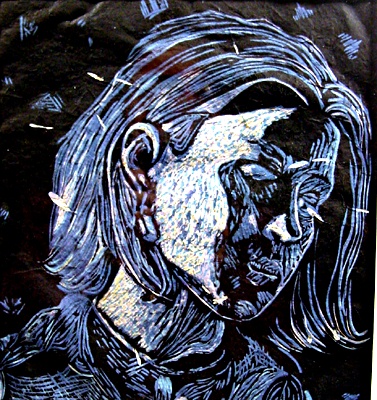 © Lauren P., Spartanburg, SC