Black Nails
April 18, 2010
Black Nails are a symbol of Life.

They represent the past, future and present.

The small chips of polish that are long gone are the past, memories that are gone, but not forgotten.

The shiny polish on your nail is present. Shiny black mirrors that reflect what is happening now.

The bottle of nail polish is the future, what you will do with it, nobody knows. Will it shatter and break or be beautiful?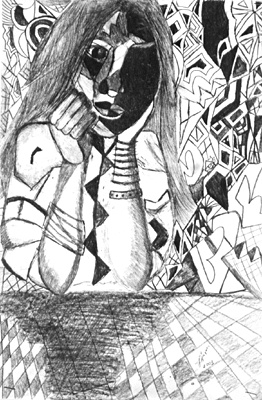 © Joy H., Kannapolis, NC