THICK BOUNDARIES
March 28, 2010
Am one of the branches of this big world,
breathing among the people of black and white herd;

Its exasperating to suffer the halitosis,
that is exhaled from them during various talk;
I sometimes feel so much narcosis,
away from my home I've come miles to walk.

The physical deadlocks still knocks my sides,
much i confirm my love to the only well-wishers;
It encourages me to keep my mental sights wide,
For my life wanted me from my lovables to fissure.

Different people;
Not the same names;
Various mind boggling games;
In the brains of narrow lanes;

Playing around having separate thesis;
making me happy with masks of kisses.


I see a bulk of discrepancies in the word's,
They say it to themselves all the day;
No one really seems to care about the herds,
like the butchers knife which keeps him at gay.

The growling and frightened sheep at the corner of the fence,
Smelling his brothers blood from the window;
The love so bonded and dense,
that's now nowhere like the dodo.

Who cares about this bloody act?
This is original and known to be fact;
My life is completely hacked,
I am sailing towards the ship that is wrecked.

But i still have the pin-hole hope,
I would reach uptil the roaring happy times;
Where i would meet the lightening chore,
The house so full of peace and chimes.

Oh! Jesus will you give me the strength,
To survive among these wicked-freaks?
Oh! Jesus will you give me a hand of human help,
To let me hear these happy people cheeks?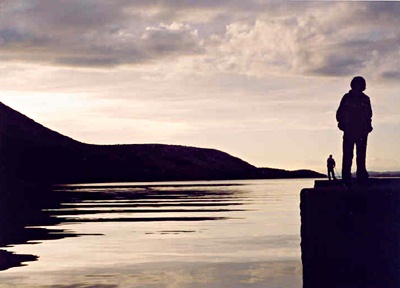 © Julia K., Nagykovacsi, Hungary