Untitled
April 20, 2010
Day and night seem to blend together,
Because I'm constantly all alone...
The pink in the sky,
The light at the horizon,
Never seemed so monotone.
And maybe I'm ridiculous,
Maybe I'll renounce this thought;
But until you had relinquished me,
The birds sang quite a lot.
The now subtle blue was far more bright,
My home wasn't a place of dread,
And at night, my thoughts silenced to you,
And I could rest in bed.
And until you will return to me,
That is, if you ever do…
I'll be waiting here, with a half-full heart,
And a sky that isn't blue.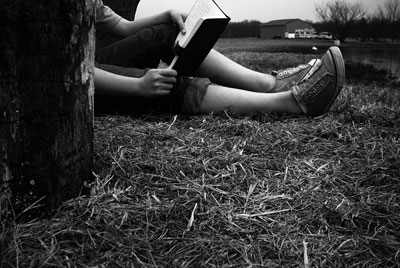 © Kristen D., Kenton, DE