PAIN!
April 20, 2010
Help I said,
Help I pleed,
But they all just stand there,
And watch me bleed.

From every lash of leather,
I let out a horrid cry,
As my flashbacks put it together,
What I did and why.

I'm lost... where did I go,
just a slight sting on my back
as the wind blow,
till i snap back with a -crack-.

The leather! The leather!
It's peeling the flesh,
I began to fall slow as a feather,
As the blood from my back and the carpet mesh.

I hear a scream,
As I go back,
Into my dream
with a slight delay from the next -crack-.

But this time something changed,
The wind picked up,
Into a strong hurricane,
Till more screams erupt.

Now i lay in a bed,
A pool of liquid,
That glints dark red,
I try to get up but soon quit.

I feel every bump,
And every beat,
As my heart thumps,
From my head to my feet.

I try to yell,
But find i can no longer scream,
Startled as I open my eyes and I declare it a dream,
Only to be corrected by the lady from the hospital team.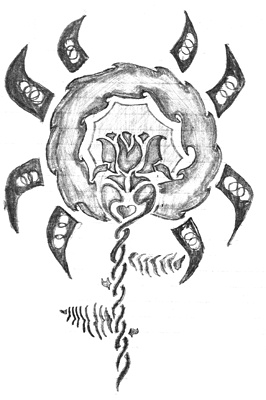 © Eric S., Platte City, MO