Dear Dolly and Friendly Fiends
April 17, 2010
Bad luck runs thick in my veins
My eyes only for you,
Worse then lead in the blood
Clouding out my brain
Protection from the x-rays
Musings of nothing
Danced all through my head
Like dolls in a hall
That never want to go to bed
And fiends
Hell deep in Passion's Pit

This I call my love for you
The still born that never could have breathed

And the dolls and the fiends laugh,
Hearts strings made me into a marionette
Of a dead man's image
Black mail, extortion and God
Queen of Hearts, upside down
Oh! how I was ever so engaged

I hung myself so that you could remain
Hahahhahahaha!

Life always gets funnier
Once you're on the other side
And finally nod consent
To jumping in head first,
Into Hell's darkest pit

The sound of your breathing
Has finally been drowned out of my head
By the ringing sounds of my laughter,
Where I once laid in bed
Echo all around in the devil's dance hall

Hahhaha!
Look and see,
How far I've yet to fall!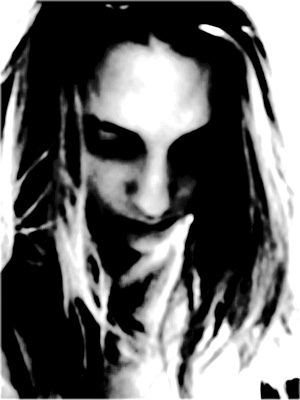 © Maria B., Boston, MA