Letting Go
April 17, 2010
Old pictures of the happiness we once shared,
letters you wrote expressing the love you once felt
Your jacket you wrapped around me that proved you once cared;
tempted to wear it, and imagine that you never left,
that you would be knocking on my door
Upon wearing the jacket, the faint scent of you remains, and i can almost feel your warm embrace;

This is all that i have left of you
the things that once showed love,
now only bring me pain.
It didn't end the way we expected
My heart had been broken
by the one who once protected

this caused most of my love to turn to hate
yet the remnants of love still remains
though it will never be the same

the pictures need to be burned.
the letters need to be torn.
Your jacket needs to be returned.
he'll never come back
Its time to let go.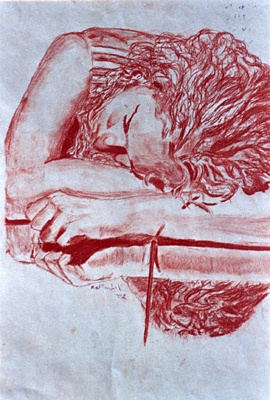 © Mark S., Kannapolis, NC