I Wanna Be His Diary
March 29, 2010
I wanna be his diary.
So maybe then he'll enclose me with the harmonic melodies of his secrets,
entrusting me with an emotional masterpiece of deepness.
I wanna be his diary.

His name is Jarell.
He's dark-skinned,
and stands about an inch above 5'10.
He has a smile like a blue moon;
it comes every once in a while.
But when it does, I tend to wear this permanent smile.

"You could smile more often," I whisper.
But he's not a good listener.
More like, he doesn't choose to be.
Well, actually he's repressed by the actuality of reality.
The reality that clutches on to Our dwindling heartbeat.

My sporadic gasps try to heroically save me.
US and Society!
Why can't We just be ME?!
I yell and scream, then finally I succeed.
I finally have Jarell's attention.
He turns to me with eyes glistening.
I sigh sympathetically for I understand.
Society needs him to be a "Man."
Standing proudly is his only accepted stance.

But, I'll accept you, Jarell.
Even though you battle with Gravity,
as it tries to pull you down to Our shunned reality,
I'll still catch you.
And We'll become one, sorta like the wind.
And Naturally, We dance.

Then suddenly the feeling of Our naturalness is striped like decaying human flesh from bones.
And We're pulled apart like Africans and the land they called Home.
Society has isolated me to the darkest part of the world,
but Our hearts lie within Earth's oceans,
because Our H2O-like bond cannot be broken.
So homophobic genetics will try to mutate our DNA.
It doesn't work so their Bullets ripple through us,
because our trans-gender lifestyle is unjust.
With bruised wings, we struggle to flap in Society's heterosexual winds,
trying to reach our Heaven.

Soon I feel like I'm carrying dead weight.
Please don't stop flying because of Their hate.
Don't give up Jarell, please.
I'm tired of We;
I need Us to be Me;
to be one.
But it looks like They've won.

I just wanna be his diary.
Maybe then he'll soul will envelop me,
And he'll trust me, love me and accept me.
I wanna be his diary.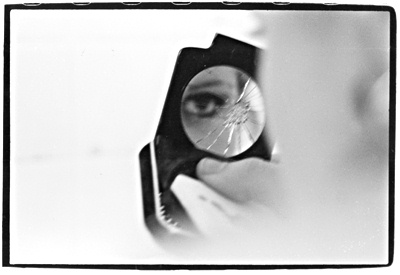 © Heather W., No., Brunswick, NJ