In the Night
March 29, 2010
Outside my window the silent night sleeps.
Under the covers my heart quickly beats.

My mind screams while the dark creeps in.
As if to commit a cold harsh sin.

Moonlight illuminates the sweat on my chest.
My thoughts run through my head without any rest.

Eyes wide awake at times and sealed at others.
The stars observe with their sisters and brothers.

Tear-soaked pillows and blood-stained sheets.
The world cools down but my skin heats.

My muscles tighten as my two fists clench.
While dew blankets the grass in its daily drench.

My eyes are bloodshot like Saturn's surface.
The pain continues without any purpose.

My body shakes with worry and fright.
My most horrifying moments take place in the night.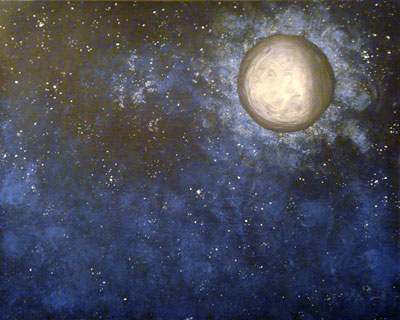 © Allison H., Vancouver, WA