In my hand...
March 28, 2010
I come across this feeling everyday,

It is here with me to stay.

Even when I went the other way,

I coudn't see you, near or far

Because you are farther than a star.

Yet this feeling does not give me a scar.

Even though it did in the past

In a very extreme vast.

And it is gone, atlast.

I used to hold it in my hand.

But only like the sand,

It would fall, and i wouldn't stand.

But now I am up on my feet,

And I will carefully find my seat.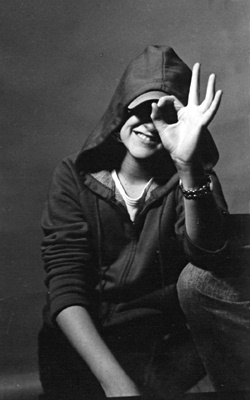 © Tori D., Marblehead, MA