New Day
March 23, 2010
Please my dear,
let me hear,
your pain, your sorrow, your regret.

You have to learn to know,
how to let it go,
for your soul seems to be dying inside.

Learn for me,
because i hold the key,
to unlock to the blocking gate.

And once you are free,
people will start to envy,
your strength, your focus, your force.

It is time to open your eyes,
so we can enjoy the sunrise,
today is the start of your life.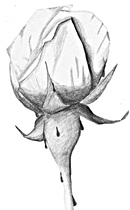 © Elaine S., Phoenix, AZ