"Regret"
March 25, 2010
Regret
a strong word
a strong meaning
and a strong use.
I regret being your friend
you backstabbed me
including my heart.
You cussed me out for no apparent reason
all because I'm mad at your girlfriend
My EX best friend.
She got me grounded
she started rumors about me
how can I treat her like royalty
when she is trash?
Regret
Yes, i regret being your friend.
I regret sharing my life and memories with you
a waste of my time.
I wish I could rewind
and press play.
Fix my mistakes
fix the choices that caused me so much pain.
Regret is a strong word.
REGRET!!!!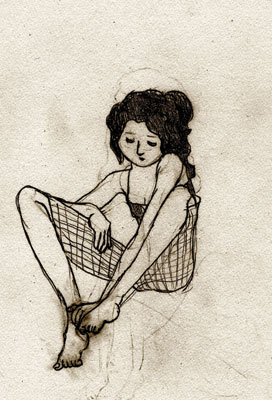 © Samantha W., Albany, NY