Where am I From
March 25, 2010
I am from mops, from the fresh smell of Pinesol and 409.
I am from the rickety, old, and gray house on cedar.
I am from the mint plants, the Blue spruce whose long limbs I remember glistening in the sunlight.
I am from fudge and dark hair, from McLemore and Cope.
I am from the make-it-your-own and the do-it-yourself.
From be happy and glad.
I am from church on Sundays and family dinners in the evening.
I am from Medicine Lodge, Ks, mashed potatoes and friend chicken.
From the shop lost to the fire, the dog I lost as a child.
I am from photo albums in my cluttered closet, and awards in my messy drawers..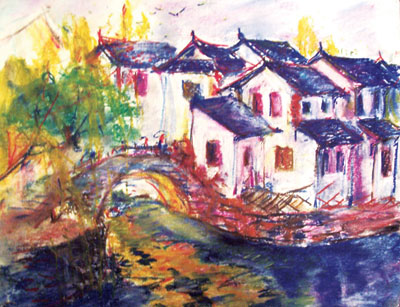 © Xiao H., Naperville, IL