Taming The Lion
March 15, 2010
The boy sat on a bench,
his woes circling him,
his temptations enticing.

As the wind whipped his face,
his joy began to fade,
after the realizations occurred,
he found his joy had decayed.

That very same day
a lion grew inside the boy,
a cowardly lion was he.
The lion had come to stay,
and would haunt the boy
as long as they both should be.

Being of a cowardly nature,
the lion; he was not strong.
He bowed to the will of society,
and did things the boy thought wrong.

After weeks of lashing out
at those for which he cared,
the boy confronted the lion,
with the loudest voice he dared:

"No more!" squeaked the boy,
and as the lion growled,
he trembled to his core.

"This must stop," the timid boy explained,
and with that the lion found no gain.
He could not intimidate the boy,
for this boy was now a man;

He found not the guilty sorrow,
nor the self-pity of when this tale began.
With triumphant determination,
the boy cut through the rain.

He saw the sunshine,
through the tears and all the pain.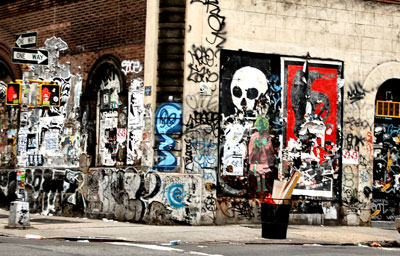 © Jennifer P., Massapequa Park, NY