Calypso's Curse
March 17, 2010
For years I've searched for the right one for me,
it's like being on an island for eternity.
Romantic thinking makes me go astray,
which gets my heart broken by the end of the day.
It's my fault, for I wear my heart on my sleeves,
it's just something that hardly anyone believes.
I feel isolated, alone from the start,
then someone comes and breaks my heart.
Everyone says it'll be okay,
but basically thats what everyone would say.
It's not a sickness, something to nurse,
it's something called Calypso's Curse.
You see, her prison an island, she had to find love,
She thought every man she met was a gift from above.
But her heart gets broken when the man can't stay,
she tries to convince, but there is no other way.
Calypso was more than a story to me,
no one has had a punishment greater than she.
But I fear her punishment has been passed down,
since I found out, all I do is frown.
So I sit alone on the island, knowing things will get worse,
waiting for someone to free me from Calypso's Curse.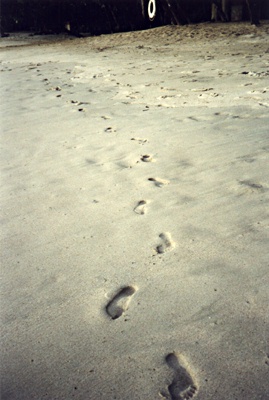 © April W., Rogersville, MO