Our World
March 9, 2010
My vessel glides through the river,
like a knife cutting through butter.
I watch the butterflies overhead,
how they shimmer as they flutter.

Sorry looking trees grin as
they bark in the sun
acorn-capped faeries
feel free to skip and run.

Twinkling faerie paths, are
cutting through the sky,
the ripple in the water moan
why, why, why?

A wings overhead,
with such majestic awe
the crows fly off in shame,
with a caw, caw!

I am but a ripple,
in this magical world
of wonder-
but how thin is the thread, how easily
rent asunder!

We all should protect this world,
and strengthen the fragile thread,
Let us banish this destruction
for it should and must be shed.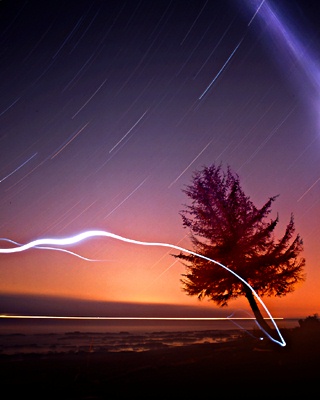 © Joey M., Spokane, WA