2u: 4rm: me
March 8, 2010
You will never understand the way i feel about you.
You might say you do, but you don't.
Iv'e grown to love you, yes.
but somehow, falling in love with you just happened.
I am nothing without you.
Living here makes me crave you even more.
Bluffing to be cute and desiring you over the phone brings me to tears.
I don't know why, but i'm depressed.
Loving you is all i claim.
I wish we could love each other and not ever fued.
I wish we were perfect.
But finding someone who is imperfect and the very opposite of me is all i could ask for.
Thats you austin.
I just need you.
sometimes when we argue, b*tch, or fight....
i sometimes think you forget how much we love each other.
I love you.
I really do.
I wish i could tell you this,
but i know you well enough that right in the middle of this speech to you...
you'd just kiss me before i could finish, and you'd say,
Dacey, I love you.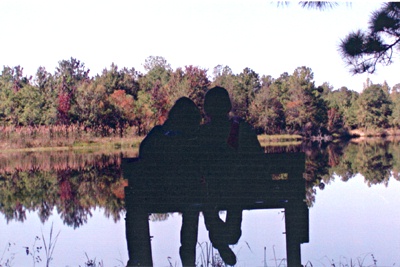 © Heather J., Slidell, LA