The Noose of Mortality
March 4, 2010
Mortality's noose is slipped on at birth.
It starts as a lie of infinity,
But slowly time constricts and chokes out life
In measured amounts that we celebrate.
Death's grip is his leash and we are but dogs
Destined to heed our master's call of "come".
We all recede through deepening darkness,
Sliding the slippery slope to the pit.
Shackled hands groap blindly, a wild search
For hand-holds to halt the downward decent,
But with my nails I chip out a small niche
And leave a part of me etched in the wall.
So in humanity's demise of years,
Perhaps some one will know that I was here.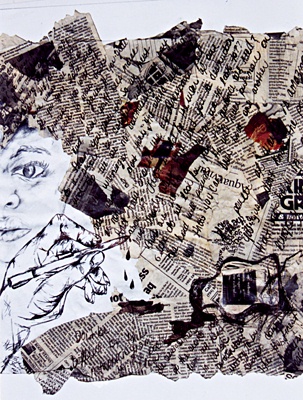 © Lashieta F., Kannapolis, NC