Alive
March 4, 2010
There once was a woman, locked up in her house;
stuck-enclosed as frightened as a mouse.
There is nothing to fear but fear itself,
for she was there all by herself.

The need to explore, the world is not black and white,
if you stand back it will all pass your sight.
All is silent until a knock at the door-
next thing she knew, she was lying faced down on the floor.

Off the face of the World, insignificant as the death of a fly.
the most she knew was until after she died.
She rose upon the sight of her silhouette,
only then did meet the people she never met.

Through fear and death;
she was able to live and see,
able to see the colors,
and breathe the fresh air,
Living freely without a care.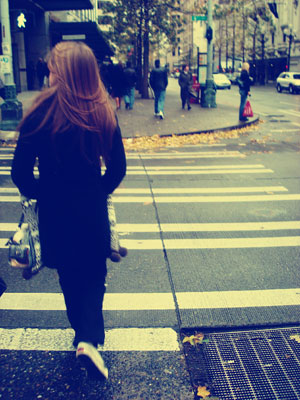 © Adria O., Edgewood, WA