beautiful or man-made
February 22, 2010
It's when minds distort to see beauty, that sadness comes into play.
When the black rose is turned to blue; the earth turned to gray.
When the background life is blurred so that you see what's in your face;
yes, that's when beauty is buried, and tears appear in place

A tarnished cold deteriorates a flowing soul inside,
freezing it to make up for the black hole it leaves behind.
A rose becomes a statue for only people to admire
with merely our eyes; without scent or desire.

Why do we refurbish the world with such simulated splendor?
Beauty wouldn't have a price, if only we'd surrender
to the way it's meant to be, the way the world was designed;
but then I guess the world made man to change what nature had in mind.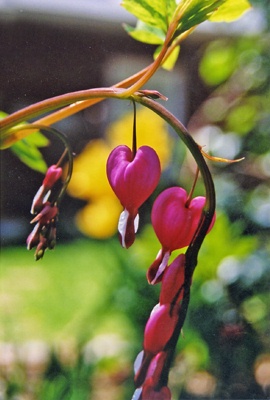 © Sophia E., Wilmington, DE