Blue Flower
February 21, 2010
A beautiful blue flower falling,
falls on a window covered with rain.
Its petals shattered, its figure appalling.
The bright yellow center slipping down the drain.

The petals slowly start to drift
apart from one another, leaving a
streak of rainwater. The swift
wind carries some of them away.

Little water droplets fall into each other.
The big ones collide with the little ones and
together, they fall into another
droplet. On a petal, they land.

By now the petals are gone,
scattered across the edge
of the window. The lawn,
the bench, the steps, the ledge.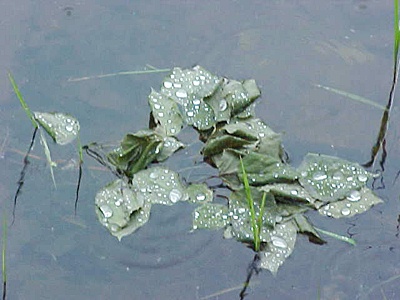 © Elaina B., Waterloo, NY