Anything For You..
February 4, 2010
I would give my whole life for you.
I'd be the perfect wife for you.
I would lie for you.
Cry for you.
Lay down and die for you.
All my fears are for you.
Every single tear is for you.
Everything I say is for you.
Every night I pray for you.
Your always in my mind.
Every day and night.
Every minute you'll find,
I wanna hold onto you tight.
Never wanting to let go.
Just as long as you know,
I love you so.
I'll protect you life or death.
Protect you till' I'm out of breath.
Everything I do is for you,
I'm on this earth for you.
You don't understand how much you mean to me.
On and Off all the time
I can't keep going on like this
I love you so much
and you don't even care
When we are together I have no stress
Because honey you are the best
Now your telling me were bestfriends
I need to be more than that
We never seem to last more than a month
But I think we belong together
Your hand belongs in mine
and together everthing will be fine
I Think we can work things out
If you just give it ONE more chance
Deep down I know you feel the same
So lets just stop all the pain.
I Need you
I want you,
But you just dont understand
My tears are not of loss
But of time too quickly gone.
I miss our days together
Even while they're going on.
I savor odd, sweet moments
When you laugh or when you smile,
Nostalgic for your presence
Though you're with me all the while.
Strange how fantasy
Can wander in and out at will,
Looking back from somewhere
That is just beyond a hill.
And so when once you leave
You will not leave me alone,
For I will have you with me
Long, long after you are home.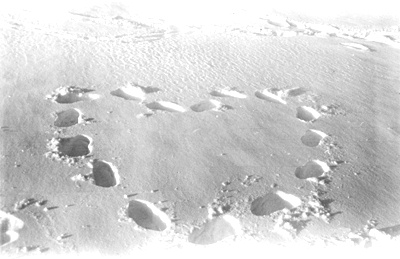 © Kim B., Marblehead, MA