Ode to Fluffy Balls of Fur
February 18, 2010
When I think of them I see their eyes.
Yellow and Green they transfer love and energy and pure happiness.
When I am discouraged I just breathe in their fresh scent of pine needles and leaves, the aroma tells me to keep going.

When emotions overtake my mood;
When tears slip down my cheeks,
They make me laugh.

They jump, they spin
They twirl and hiss
They spit and purr…
Those fluffy balls of fur.

Their adventurous spirit takes my heart on faraway journeys:
Up trees, over hills, around rivers, through jagged rocks
Through fields, forests and to the beach
They are always with me,
Teasing, loving, encouraging with a spur…
Those fluffy balls of fur.

I found a vole in their dish.
I scolded them harshly,
But they just purr
Then I have to hug them tight because I'll always love my fluffy balls of fur.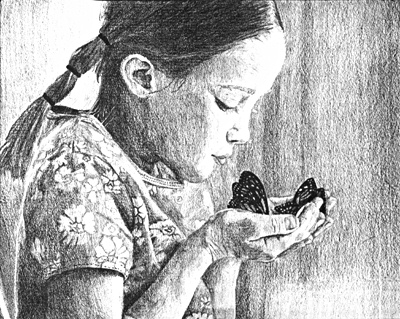 © Alina L., Holland Patent, NY