About a boy...About a Man
February 16, 2010
You always see him, standing tall, proud of who he is. Everyone who sees him, greets him.
Before you were a proud lioness, roaming the halls as if you owned them; now your a timid gazelle, staying out of sight in the thick brush of people. You watch him as if he is a threat, and let loose a sigh of relief when it passes.

Sitting in class, driving around, sleeping in your nice warm bed; everything about him haunts you no matter where you are or what you're doing. His wide genuine smile, loud resonating laugh. His clear, beautiful blue eyes; long powerful lope, calm, precise strides.

You nervous to go near him. He knows things about you that even you don't. He makes you feel like the only one he wants around. His light caresses startle you, confuse you. Does he want a relationship? Is he using you? What do they mean? What does he want?

Whenever your connected: by phone or face to face, he can always bring the true you out. You don't feel like you have to hide your flaws from him; that he won't throw them in your face. You keep telling yourself that you are friends, that he truly care. Do you dare believe yourself?

Done is today, tomorrow as yet to begin. Settle down, rest all night. No matter how much you hate the games, they'll just start all over, 0-0. Keep your chin up, the day will come when it's You 1-Him 0.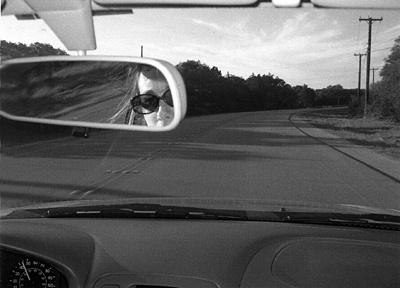 © Roxanne D., San Antonio, TX