I never truly lived..
February 15, 2010
Babe before you,
I never truly lived,
I walked talked and breathed,
But I never truly lived.

My heart was pumping,
And blood was going through my veins,
But It was never truly alive.

When people looked at me,
They would not see anything wrong,
But when they looked deeper,
Into my eyes they would see,
The pain that I had been through,
And as they looked they saw the scars.

I had gone through many relationships,
And because of that,
scars ran down my heart like rivers.

I never truly lived,
Because I felt dead inside,
I felt like I didn't belong,
And that I was destined to be alone.

But when you cane into my life,
You woke my dead heart,
For when you came into my life,
I had a reason to live.

I never truly lived,
Until I met you.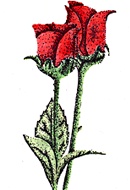 © Sarah M., Phoenix, AZ