Tears
February 13, 2010
Warm tears, exiting my bloodshot eyes, leave tracks down my cheeks.
The heat on my lips from my breath i use to say i love you dimishes my voice.
No matter how much I sniff, my nose still tickles because of balmy tears i whipe from my upper lip.
I can never send my letters because of accidental sorrow marks I leave on the papers.
I dont need your worriness.
I twiddle my thumbs till you tell me you love me.
My flushed eyes relax and my heart slows down.
I text sluggishly and put affection into my 4 worded message.
I love you too.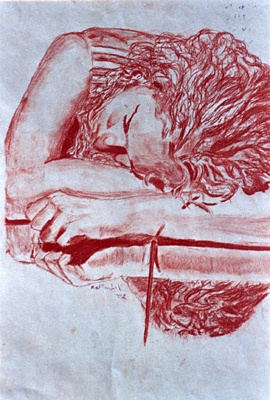 © Mark S., Kannapolis, NC