The Artist and The Painter
February 3, 2010
An artist is born one cold, winter day.
An artist of talent and rage.
His maiden has done all that he should say.
And still she becomes his page.

Beautiful colors and beautiful shapes
Have colored the poor maiden's skin.
She wears bandages and beautiful tapes
To hide his art from her kin.

With his art, he painted their timeless love,
Which he hides so deep, deep inside.
She's obedient as the lovely dove
And follows his every stride.

Now the maiden, she has her own talent.
A painter that's as well as led.
The artist knows not how to relent.
The painter paints lines of red.

The artist, enraged, reclaims her, his page
And his art, he will never cease.
The maiden paints once more in her cage
And completes her masterpiece.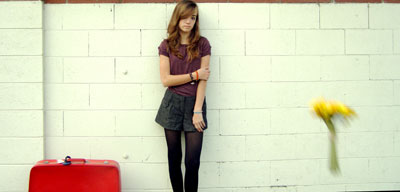 © Austin K., Studio City, CA